Are you using your time efficiently to create content for your channel? If you're just starting on YouTube, you may not be as efficient as big YouTubers, but we have some tips that will help you manage your time more efficiently.

SAVE TIME ON BASICS
Video uploads set to default

Setting up the default upload options is a must to save your time, especially if you have a long list of information to share in the description of your videos. This will save you time on setting up recurring information you use in your metadata and other areas.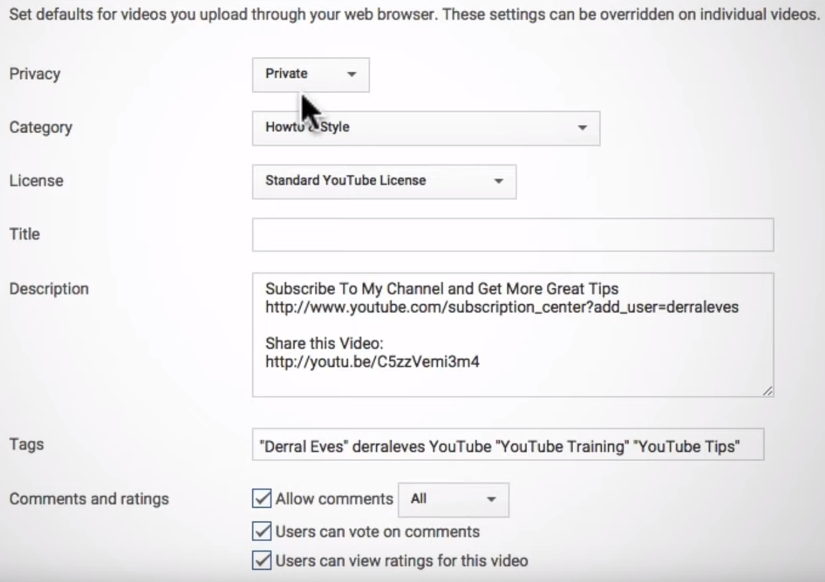 You can set advertising rules

Set you monetization and ads preferences.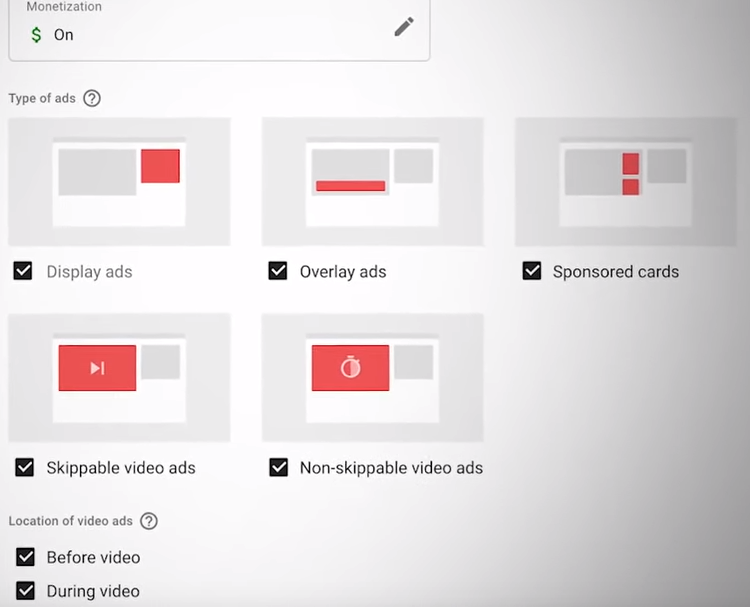 Use a template for thumbnails

Thumbnails are the first thing to catch viewers attention when browsing videos. When your videos show up with everyone else's videos on search results, you want to make sure you have a thumbnail that stands out. That being said, it can take some time to create that greate thumbnail that will pull those much wanted views to your videos. That's where templates come in, to reduce the time to create a thumbnail. If you found that most of your thumbnails have something in common or you want to create something for branding purposes, make a template, this will save you some time. We can even give you a hand on this. Check out your Freedom! dashboard, in the "Video Assets" menu, and then select "
GFX/VFX Templates
".
End Screen templates

Like thumbnails, you can also create templates for End Screens, which are you last chance to pull viewers attention to your other videos and get more views. Having a template that already fits your style is a must so you can have full creative control of what's on screen and save you some time. Want some help? Check out our VFX-GFX templates in your shiny Freedom! Dashboard, by clicking
here
.
Auto manage viewer comments

With YouTube being increasingly strict regarding their policies, in particular with the posted comments, you'll want to make sure to set some default options, such as the blocked words and hold potentially inappropriate comments for review. This will help you save time and make sure to avoid any potential YouTube policy violations.

SAVE TIME ON RECORDINGS

Make a program calendar

Having a calendar to set up your recording schedule in advance, with realistic goals, will give you the planning needed to execute your recording tasks on time and avoid time consuming situations that usually happen to those that don't have a plan.

Advanced set up

If you need to equipment for your shooting or need to prepare a set each time for your recording, make sure to set up everything ahead of time. You can also consider having a permanent setup or close to it that you can easily shift into when you need to record.

Plan a video library

A library of archived videos at your disposal will help you for when you don't have the time to record, or an unexpected event came up. By recording and editing your videos ahead of time, your fans will also appreciate a consistent schedule, which could be at risk if the unexpected happens.
Make sure to also watch this video for additional details.